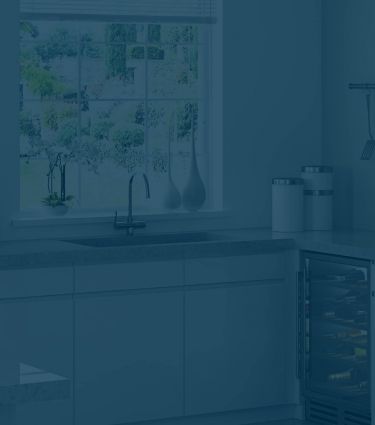 Warranty
Warranty and Product Registration
Please register your appliance to receive your free 1 year parts and labour warranty.

It is important that you register your new or older appliances, as this also allows Belling to contact you in the event of an important product update regarding the appliance you purchased.
Find your model and serial number
When registering your product, you will be asked to provide the SKU code and serial number. Not sure how to find them? Check out our guide.
You can also register your appliance by calling
0800 952 1068
12 Year inverter motor warranty*
To make a claim against your 12-year inverter motor warranty, all customer and product details must be registered with Belling Customer Care within 90 days of original purchase
To activate your 12-year inverter motor warranty, please phone our customer service team on 0800 952 1068 (charges from mobiles to this number may vary). This registration must be made within 90 days of the original purchase date.
This warranty covers the Inverter Motor only and does not apply to any other component of the product.
Any repair or replacement of the inverter Motor must be carried out by an authorised Belling Service Engineer
Labour for the replacement or repair of the inverter motor is not covered by this warranty and charges are payable directly to Belling Customer Care at the time of booking the service call.
This Motor Warranty covers one replacement of the motor only during the 12 year warranty period.
Any additional components fitted to the product at any time are not covered by this warranty and costs relating to the replacement of these components are payable directly to Belling Customer Care.
The Motor Warranty is not transferable and cannot be exchanged for cash. There are no alternative or additional offers to this warranty.
The Motor Warranty is inclusive of the Manufacturer's two (2) year warranty.
The terms and conditions shown above are in addition to the terms and conditions of your Belling manufacturer's warranty. Please read and refer to these terms and conditions when making any claim.
We may use your personal details and information for marketing purposes. We may keep your information for a reasonable period for these purposes in accordance with the applicable Data Protection Laws and Regulations. You can opt out of this during the registration process.
This warranty promotion will be governed by the laws of England and Wales; Glen Dimplex Home Appliances, Stoney Lane, Prescot, Merseyside, L35 2XW.
The Inverter Motor warranty applies to the following Belling models only: FW1016, FW914 and FWD861
*12 year warranty refers to inverter motor only