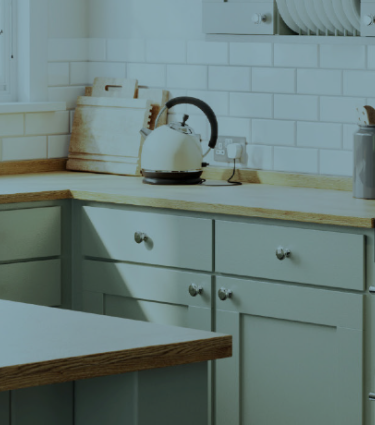 URGENT SAFETY NOTICE
URGENT SAFETY NOTICE (02/11/2022)


The grill on the gas range cooker models listed below is unsafe and poses a serious risk to health, or even death, due to carbon monoxide poisoning.

It is vitally important that you contact us immediately to book a free of charge modification to the grill on your gas range cooker.

In the meantime, please ensure that you only use the gas grill with the door open.

If you no longer own the gas range cooker, it is still important that you contact us so that we can trace the new owner.


To arrange your free of charge modification, please use one of the following options:
• UK Freephone 0800 110 5728 (ROI +353 1691 7111) - Mon to Fri 09:00–17:00, outside of these hours you can leave a voicemail for a next working day call-back.
• Complete the web booking form on our website www.belling.co.uk
• Email consumersupport@glendimplex.com

Please provide full contact details with the model and serial number of the range cooker.

Which products are affected?
Products affected - 110cm
444440400 BEL CLASSIC 110GT Blk*
444440401 BEL CLASSIC 110GT Sil
444440402 BEL CLASSIC 110GT Crm
444441444 BEL CLASSIC 110GT CB Ssk
444441445 BEL CLASSIC 110GT CB Wbe
444441446 BEL CLASSIC 110GT CB Hja
444441447 BEL CLASSIC 110GT CB Ibr
444441448 BEL CLASSIC 110GT CB Dab
444441449 BEL CLASSIC 110GT CB Dda
444441450 BEL CLASSIC 110GT CB Mga
444441452 BEL CLASSIC 110GT CB Fbu
444441453 BEL CLASSIC 110GT CB Fbl
444441454 BEL CLASSIC 110GT CB Pbl
444444099 BEL COOKCENTRE 110G PROF Sta
444444100 BEL COOKCENTRE 110G Sta
444444101 BEL COOKCENTRE 110G Blk
444444151 BEL FARMHOUSE 110G Blk
444444152 BEL FARMHOUSE 110G Sil
444444153 BEL FARMHOUSE 110G Crm
444444297 BEL FARMHOUSE 110G CB Sh Grn
444444298 BEL FARMHOUSE 110G CB Ibr
444444299 BEL FARMHOUSE 110G CB Dab
444444300 BEL FARMHOUSE 110G CB Wbe
444444303 BEL FARMHOUSE 110G CB Hja
444449019 BEL KEN 110G Crm*
444440221 BEL C/RANGE 100GT Car
Products affected - 100cm
444440222 BEL C/RANGE 100GT Sil
444440392 BEL CLASSIC 100GT Blk
444440393 BEL CLASSIC 100GT Sil
444440923 BEL CLASSIC 100GT Crm*
444441432 BEL CLASSIC 100GT CB Ssk
444441433 BEL CLASSIC 100GT CB Wbe
444441434 BEL CLASSIC 100GT CB Hja
444441435 BEL CLASSIC 100GT CB Ibr
444441436 BEL CLASSIC 100GT CB Dab
444441438 BEL CLASSIC 100GT CB Mga
444441440 BEL CLASSIC 100GT CB Fbu
444441442 BEL CLASSIC 100GT CB Pbl
444444087 BEL COOKCENTRE 100G PROF Sta
444444088 BEL COOKCENTRE 100G Sta
444444089 BEL COOKCENTRE 100G Blk
444444117 BEL SANDRINGHAM 100G Blk
444444118 BEL SANDRINGHAM 100G Sil
444444119 BEL SANDRINGHAM 100G Crm
444444120 BEL SANDRINGHAM 100G LPG Sil
444444139 BEL FARMHOUSE 100G Blk
444444140 BEL FARMHOUSE 100G Sil
444444141 BEL FARMHOUSE 100G Crm
444444269 BEL FARMHOUSE 100G CB Sh Grn
444444270 BEL FARMHOUSE 100G CB Ibr
444444271 BEL FARMHOUSE 100G CB Dab
444444273 BEL FARMHOUSE 100G CB Mga
444444275 BEL FARMHOUSE 100G CB Hja
444449442 BEL C/CLASSIC 100G Ant
444449443 BEL C/CLASSIC 100G Sil
444442980 BEL C/RANGE 100GT Blk
444442981 BEL C/RANGE 100GT Crm
444442982 BEL C/RANGE 100GT Jal
444444059 BEL KENSINGTON 100G Blk
444444060 BEL KENSINGTON 100G Red
444444061 BEL KENSINGTON 100G Crm
444449017 BEL KEN 100G Crm