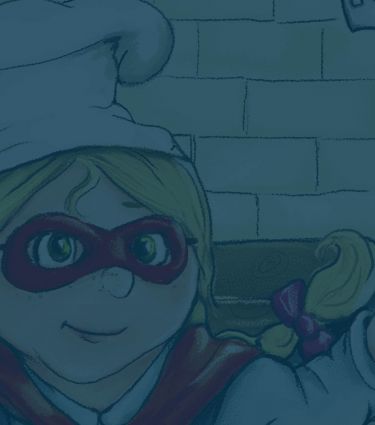 Superheroes
Fun and nutritious kids recipes inspired by the heroes of the big screen
Belling has been at the heart of British kitchens for over a century and that's why we know how important it is to teach children how to cook and nurture a love for healthy food.
Our little ones are inspired by the heroes they see in films, so we've created this superhero-themed recipe book, full of delicious, nutritious versions of dishes seen in films and on TV to cook together as a family. We hope it will instil a love of cooking in budding chefs of all ages.

Each recipe is based on a dish seen in some of our favourite superhero films, from Marvel to DC and Pixar too – with a few kid-friendly adjustments.
Keep a close eye on the Belling UK Facebook and Twitter pages too, as we've got a few very special competitions and giveaways planned!

The great news is, we're giving you the option to download your very own FREE family recipe book - the perfect way to keep the whole family entertained.
Even more fun for the little ones…
Plus, we've created an extra-special colouring sheet to help keep your little heroes busy
We're looking forward to seeing you create something that even Edna Mode would be proud of!

We'd love to see your cape designs, and your mini-master chefs trying out their new skills in the kitchen, so please tweet us at @BellingUK or post to our Facebook page facebook.com/BellingUK.